By 251 positive votes, where opposition parties'votes were included,  Prime Minister Alexis Tsipras received the broad backing from MPs on Satuday July11,but lost 17 YES votes from his party, the hardcore communists's vote who almost accused the deal proposal for betraying what they where voted for by their party voters.
251 lawmakers in general voted for the plan, while the rest of the body's 300 members opposed it, abstained or were absent. 17 lawmakers from Mr. Tsipras's SYRIZA party did not support the plan — 2 voted no, 8 voted present and 7 were absent.
Alexis Tsipras announced early Saturday  hours, that premier priority for the country is  to proceed to finally close that deal with the euro lenders, after 5 bleeding months of negotiations, a referendum, and a two weeks long closed banks period that followed the referendum announcement by a "blackmailing type" decision of the European Central Bank to cut liquidity to Greece.
"For six months we fought an uneven war, We suffered losses but we gained ground too, Now a minefield lies ahead of us."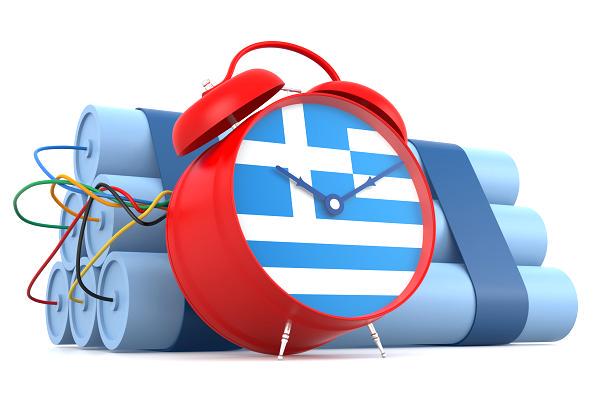 Tsipras had said speaking Friday night before the Parliamenary vote. He said the government had a "mandate from the Greek people to bring a better agreement, "but we do not have a mandate to take the country out of the eurozone" he underlined
"It is a choice of high national responsibility, we have a national duty to keep our people alive … We will succeed, not only to stay in Europe but to live as equal peers with dignity and pride," Tsipras said.
"For the first time, we have on the table a substantial discussion for a debt restructuring,"  Alexis Tsipras emphasized on his speech, insisting that with the latest proposals he had won important concessions from the creditors, and the new deal was better than the one rejected by the Greek people with the YES or NO referendum last week.
Meanwhile an EU source told AFP that Greece's international creditors reviewed the Athens' proposals and considered it a good basis for a new bailout.
There has been no other government in modern history that, while on the edge of a default, on the most dramatic way, has kept negotiating to the very end with Persistance and Pride

Yes we have made mistakes, AlexTsipras said.

No one is unmistakable,  and first of all, me

Bu we managed to light the flame of Solidaity in Europe for the very first time

Now we have to keep alive our folk to keep fighting for its right

Im sure that the passion of this folk for Life and Dignity




 will make it




and that it will open new roads for the countries of Europe
But the Greek Prime Minister is left now with an interior bleeding gap in the government, after loosing 15 YES votes of his own coalition lawmakers  Even Mr. Tsipras's party, Syriza, which drafted the proposals with help from French experts, seemed confused, noted the NYT aricle on Friday. The culture minister, Nikos Xydakis, had described on Friday the proposed measures as "very tough."
"No, it's not a better deal. It's a tough deal and the only one we can get right now."
Minister Nikos Xydakis, though, voted YES in Parliament on Friday night, but did  not do the same all of Alexis Tsipas governments' ministers. Minister of Developement Panayiotis Lafazanis , and Minister of Labour Stratoulis voted PRESENT ( which counts as not a yes).  Rumors said after that, hours later on  Saturday morning, that Tsipras asked them to resign.
Before and beyond all these abstract, and shocking to a whole, awake till 4 in the morning Greek public, Yiannis Varoufakis counted as ABSENT vote for his own (disastrous)t, negotiation plan, that he had started and ended up, on the very last minute in the hands of his "friend and long term comrade Eukleid Tsakalotos' as Yianis himself had said for the present Greek Finance Minister, because Yianis on this very moment for Greece, decided to …travel to Aigina for family reasons.
" If I would be there I would vote Yes" he said on a a writen letter he sent to the Parliament. But he wasn't, so his name counted as absent.
Two other top ministers, deputy minister of Foreign Affairs Nikos Houdis, and deputy minister of Defence Kostas Isihos stated that they voted Yes, as not to cause more danger to the governmenet,  but they openly defined that their thesis is No.
So what is all that confusion about, that made even the governmenet itself to burn out, leaving again Greek people in a desperate mind blow? And also, leaving also stigmatized  the Greek Left,as showing no unity, and the whole world to stare breathless to Greece, again?
What is Wrong and what is Right, what is Right and what is Left, and finally, Who is to blame for all this blow-out of Greece?
Greece Isn't to Blame for the Crisis, wrote the Foreign Affairs article few days before, explaning Why :
We've never understood Greece because we have refused to see the crisis for what it was—a continuation of a series of bailouts for the financial sector that started in 2008 and that rumbles on today. It's so much easier to blame the Greeks and then be surprised when they refuse to play along with the script.
There is a big truth, told openly to the world the Foreign Affairs article….and it is  what the European elites buried deep within their supposed bailouts for Greece. Namely, the bailouts weren't for Greece at all, explained the article. They were bailouts-on-the-quiet for Europe's big banks, and taxpayers in core countries are now being stuck with the bill since the Greeks have refused to pay.
It is this hidden game that lies at the heart of Greece's decision to say "no" and Europe's inability to solve the problem, the article underlines.
Greece was a mere conduit for a bailout. It was not a recipient of funds in any significant way, despite what is constantly repeated in the media,
it wrote. The roots of the crisis lie far away from Greece; they lie in the architecture of European banking.
When the euro came into existence in 1999,not only did the Greeks get to borrow like the Germans, everyone's banks got to borrow and lend in what was effectively a cheap foreign currency. And with super-low rates, countries clamoring to get into the euro, and a continent-wide credit boom underway, it made sense for national banks to expand private lending as far as the euro could reach, explained the Foreign Affairs article in the start of the week

To fix the problem, someone in core Europe is going to have to own up to all of the above and admit that their money wasn't given to lazy Greeks but to already-bailed bankers who, despite a face-value haircut, ended up making a profit on the deal.
Doing so would, however, also entail admitting that by shifting, quite deliberately, responsibility from reckless lenders to irresponsible (national) borrowers,
Europe regenerated exactly the type of petty nationalism, in which moral Germans face off against corrupt Greeks, that the EU was designed to eliminate
Despite Germany being a serial defaulter that received debt relief four times in the twentieth century, Chancellor Angela Merkel is not about to cop to bailing out D-Bank and pinning it on the Greeks.
At the time of writing,
the ECB is not only violating its own statutes by limiting emergency liquidity assistance to Greek banks,
but is also raising the haircuts on Greek collateral offered for new cash. In other words, the ECB, far from being an independent central bank, is acting as the eurogroup's enforcer, despite the risk that doing so poses to the European project as a whole.
Paul Krugman of the New York Times likened the Troika's demands to medieval doctors when he wrote,
the truth is that Europe's self-styled technocrats are like medieval doctors who insisted on bleeding their patients. And when their bleeding treatment made the patients sicker, demanded even more bleeding.
Against all advice of many important economists, Europe and the Troika insist on drip-feeding Greece. Against this, a group of economists including Thomas Piketty and an experts to the RealNews Network on the Euro crisis, Heiner Flassbeck, has penned an open letter to Angela Merkel, the chancellor of Germany, published in the Nation magazine.
It makes a plea for debt forgiveness. They wrote:
We cannot demand that generations must pay for decades of the mistakes of their parents.

The Greeks have, without a doubt, made big mistakes. Until 2009 the government in Athens forged its books.

But despite this, the younger generation of Greeks carries no more responsibility for the mistakes of its elders than the younger generations of Germans did in the 1950s and '60s. We need to look ahead.

Europe was founded on debt forgiveness and investment in the future, not on the idea of endless penance. We need to remember this, they wrote.
It was on this point that Alexis Tsipras had emphasized speaking in the Europarliament the previous week, just after the referendum, and addressing to all the euroleaders, noting that the Foundation of Europe in the modern history was build on this, exactly, brave practise of solidarity and forgiveness, shown by the countries that were ruined by Germany, but though, Greece at least, "donated"  to Germany the 60% of its dept.
Confusion and political paralyisis in Greece, bottom line, no matter how much in cold blood, the leftists lawmakers ended up to almost "tombled" their, first in history Left government that has ever existed in Greece, popps out from the main core of the cause, finally, that makes to a majority of Greek people, (with the majority of Greek lives been humiliated), even a Grexit to seem more promising, than obeying to this Germany- ruled Europe, which, ironically, is called a Union: the total absence of Empathy, Humanitarianism and Solidarity, in Principles and Pracise